Boarding house
Facilities to fulfil an outstanding education
With attention to detail, BISZ encompasses a brand new Boarding House equipped with state of the art facilities tailor made for students aged 11 through to 18. It really is 'a home from home – where everybody is treated like family'. Both girls and boys reside in different deluxe rooms amidst natural green surroundings which is all located on campus.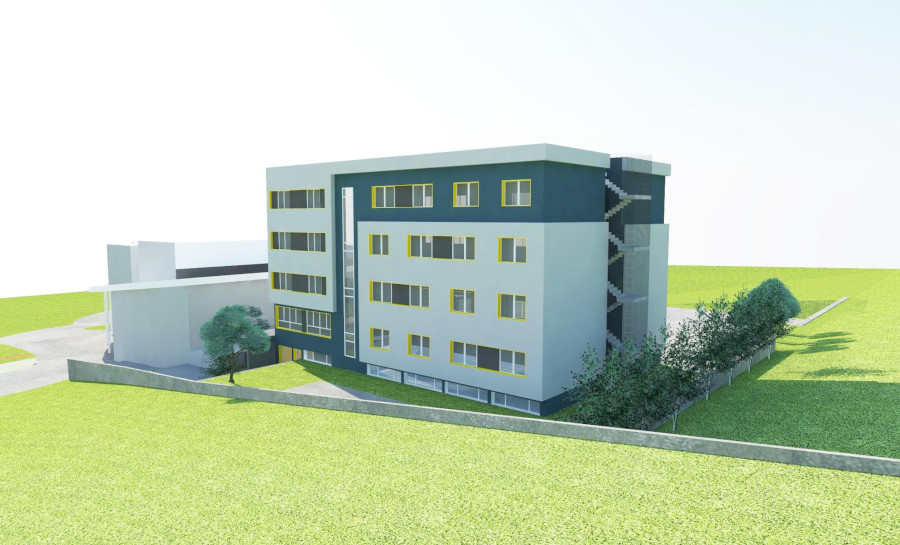 The Boarding House and other facilities
The Boarding House comprises of 3,000m2 of new living space and a learning area suitable for both Girls and Boys Boarding. The house offers:
A security & reception desk
Medical Centre
52 five star deluxe rooms at 28m2 with each room having its own en-suite bathroom (double or triple rooms available)
A laundry room
Modern classrooms
I.T. & Gaming room
VR corner
Music room
Two lounges for playing games, watching TV, reading, studying and house meetings
Social corners along the corridors
Gym & Fitness Centre (Cardio & weight training area)
A boarding office
A huge sun terrace & relax zone
Besides the Boarding House, other facilities are used daily in our 6,000m2 school premises.
The school offers: 
Dining Room (breakfast, lunch, snack & dinner offered daily to our boarding students)
Canteen
Library (A study area of 200m2)
Art Studio
Media & TV Studio
Big Sports Hall
Small Sports Hall
Swimming Pool
Robotics Classroom
Technical Design & Skills Classroom
ICT Room
Science Lab (for chemistry, physics & biology)
Modern Hall
Main hall for events, drama & performances
Two outdoor playgrounds (basketball & football)
A huge outdoor playground area
25,000m2 of green area & surroundings (park, playground & fruit garden area)
All rooms are five star deluxe rooms (28m2), that uphold the highest boarding standards with individual work spaces, high speed Wi-Fi internet access, TV with international programmes, key card entry system directly linked to the reception desk and en-suite bathrooms. Rooms are shared by two or three students (double or triple rooms), depending on age and availability. Each room has cupboards, shelves and pin-boards for items such as calendars, notices, school material, decorations, smaller instruments or sports equipment as well as a small lockable cupboard for valuables and personal items.
The boarding house is closed during the two main school holidays in winter and summer. Boarders usually return home during this time.