Short description of programme
The English language is the centrepiece of our curriculum which is based according to the UK Key Stages. The Early Years Foundation Stage (EYFS) incorporates Nursery and Reception at the Kindergarten level. Key Stage 1 refers to Year 1 and 2 of the Primary Section, Key Stage 2 denotes Years 3, 4, 5 and 6, Key Stage 3 refers to Years 7, 8 and 9, whereas Key Stage 4 refers to Years 10 and 11. Key stage 5 represents to Years 12 and 13.
As in most UK schools, students from Key Stages 1 and 2 which encompass the Primary School have Literacy and Numeracy every day. Science is of paramount importance and students attend this subject 3 times per week. These three core subjects are deemed compulsory which all students must attend.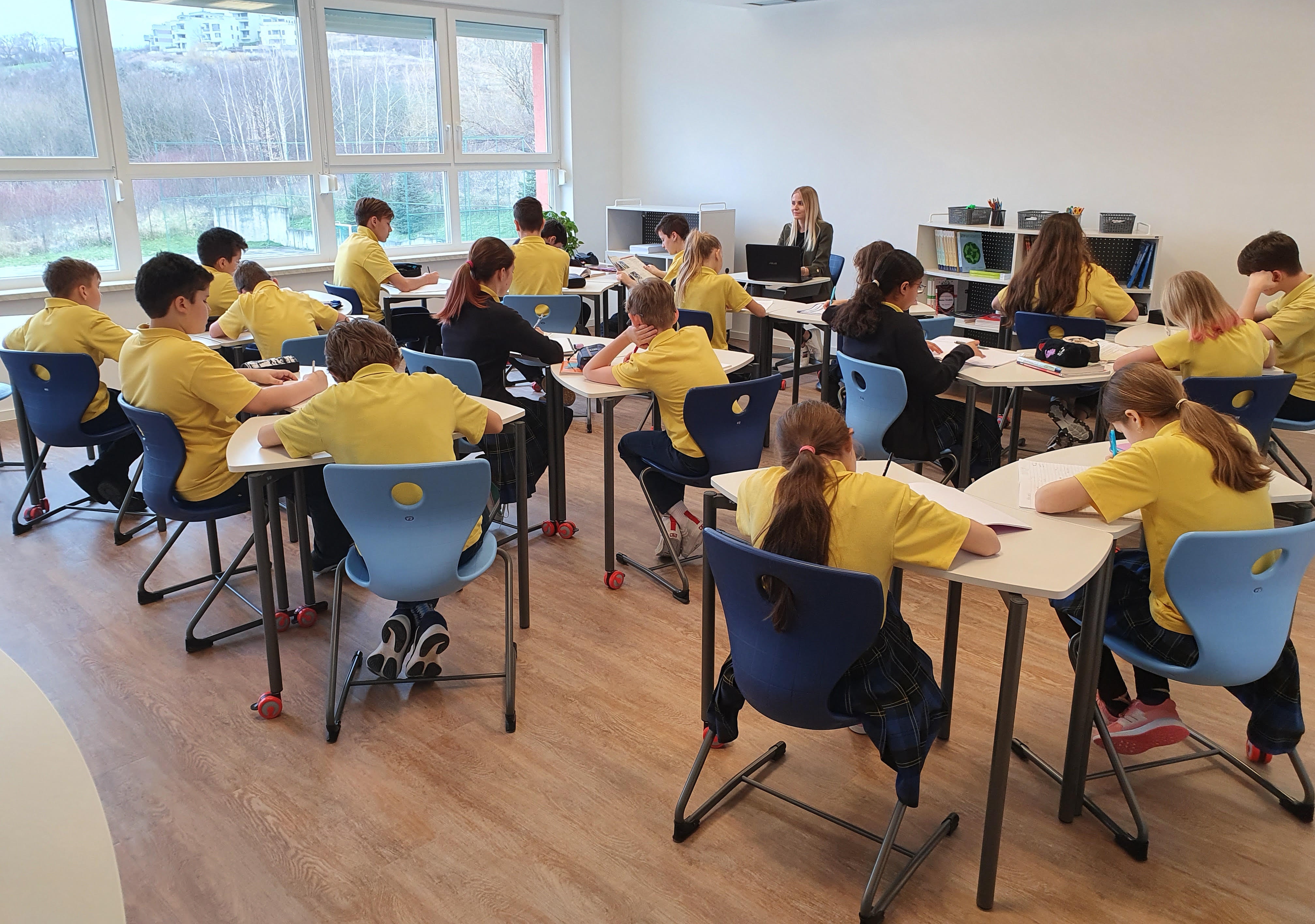 Being an international school we heavily promote the learning of foreign languages and we offer German, Italian and Croatian as electives with the possibility of other languages being incorporated. Students are expected to study one foreign language as early as Year 3. Croatian Language and Culture is offered to foreign students enrolled in our Primary School from Year 2 onwards.
A core part of our Primary curriculum is the highly regarded International Primary Curriculum (IPC). This is a thematic based framework with exciting new age unit topics developed around Science, Health, History, Geography, Technology, Art, Music and International Mindedness. These units are taught in six week blocks and are developmental with a major emphasis placed in learning theory as well as skills. Other subjects include PE and ICT. Electives include Drama and Robotics with Swimming, Basketball, Soccer, Gymnastics and Table-Tennis offered as additional afternoon sporting activities. Assemblies are held every two weeks and are also theme based.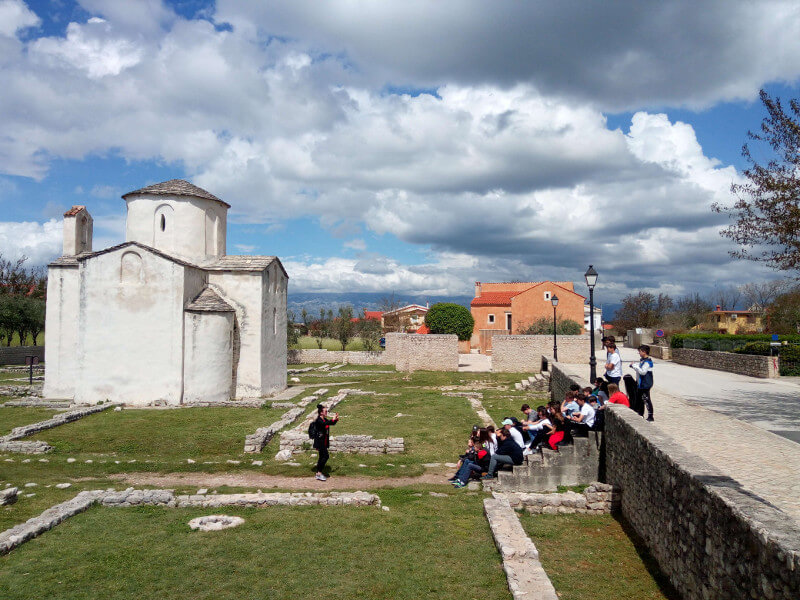 Key Stage 3 in the UK comprises of Years 7, 8 and 9. This is defined as Lower Secondary. At BISZ, students study English, Maths, Science, History, Geography, a choice of at least one Modern Foreign Language (Croatian, Italian and German), Art and Design, Music, Physical Education, Citizenship and ICT (Information and Communication Technology).
Key Stage 4 is Middle Secondary and is made up of Years 10 and 11 during which students at BISZ study a range of subjects offered at the IGCSE/GCSE level. These include core subjects which are English, Maths and Science, and the foundation subjects ICT (Information and Communication Technology), Physical Education, Citizenship, and elective subjects taken from The Arts, Humanities and Modern Foreign Languages.
For Years 12 and 13 the students at BISZ will choose which subjects to study at the AS level (in Year 12) and A2 level (in Year 13). Students choose subjects specifically targeted towards the University Course they wish to pursue as a career path. This is considered as Upper Secondary - Key Stage 5.
If your child is aged from 13 through to 19, they can also attend our new Boarding School facility; as part of our growth and development, we are pleased to announce that BISZ is expanding its educational offer by opening up the first ever on campus Boarding Facility in Croatia for students from Key Stage 3 onwards. In following world trends, gaining an international education is ever so popular and with the beauty of modern day language and learning, students from all four corners of the world can pursue their British Educational studies at our school. Foreign students can now board on-site where they study, learn, socialise and live on premises. For more information about our boarding school, please contact sven.casl@britishschool.hr