Introduction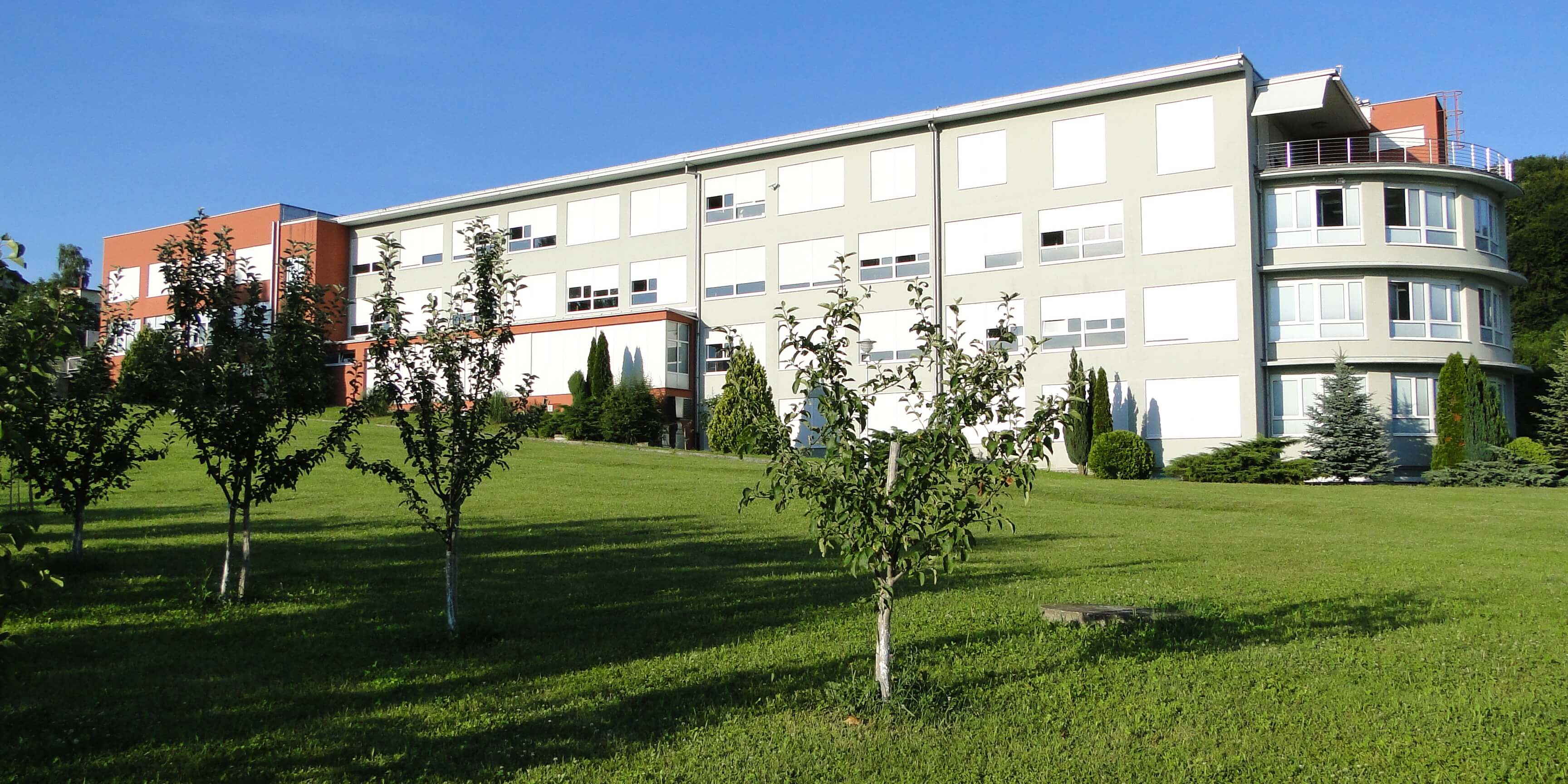 In today's age, we live in a dynamic and fast moving world where English has become the essential language of education and business. As Croatia has joined the European Union, the demand for international schools is important and we take pride in offering a modern and comprehensive curriculum which operates according to current UK educational standards.
The British International School of Zagreb maintains a philosophy where the student is at the centre of the curriculum. We aim to develop individuals who will be equipped with life skills that will enable them to flourish in the outside world where they live with respect, courtesy and personal well-being.
As part of our growth and development, we are pleased to announce that BISZ has opened the first ever on campus Boarding Facility in Croatia. In following world trends, gaining an international education is ever so popular and with the beauty of modern day language and learning, students from all four corners of the world can pursue their British Educational studies at our school. Foreign students can board on-site where they study, learn, socialize and live on premises. For more information about our boarding school, please contact info@britishschool.hr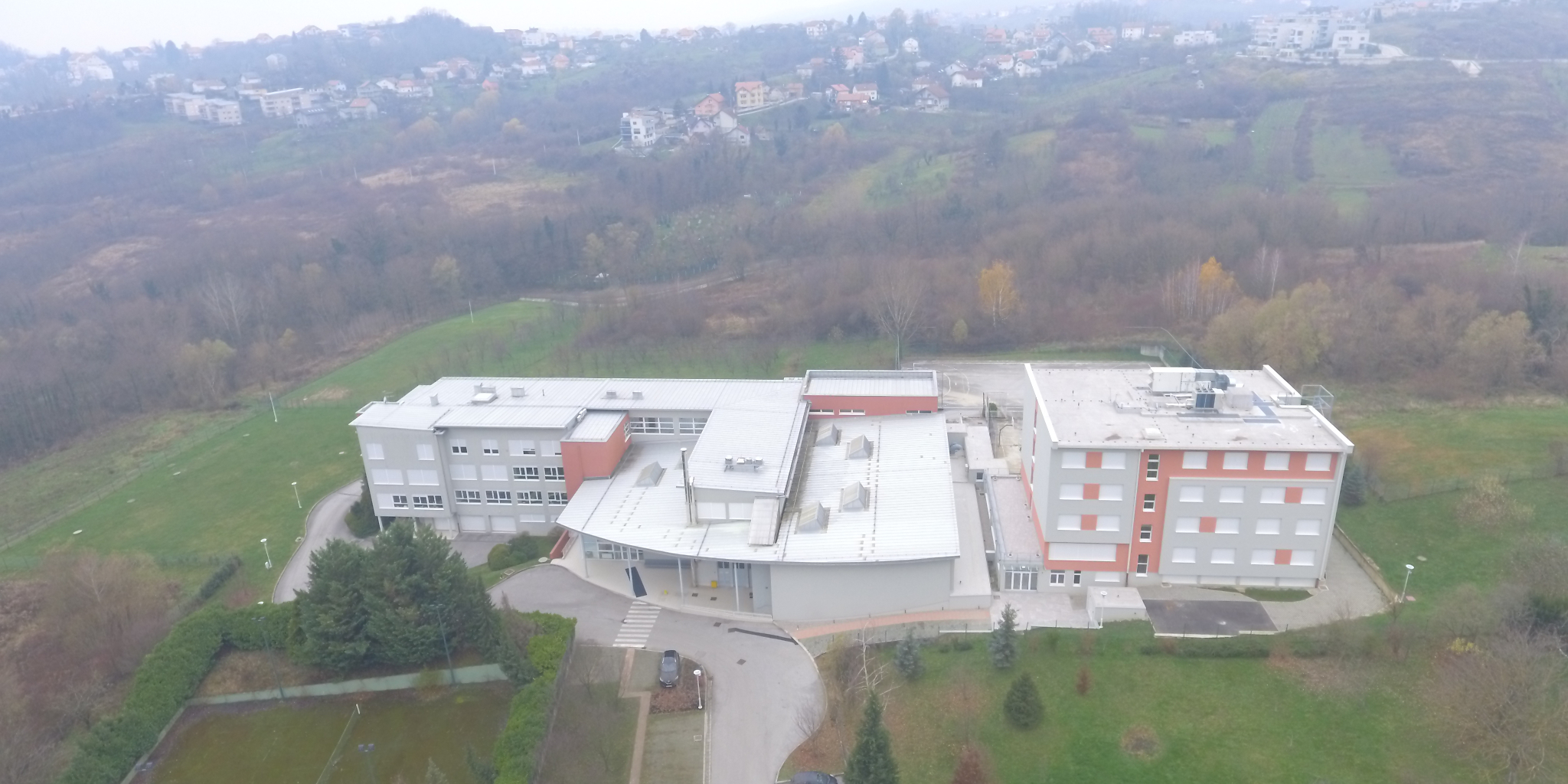 History and future progress
When backtracking to the early beginnings of the establishment of the school, the initial idea and concept of establishing the nation's first ever private school began in 1994. Within one year, the private Primary School Kreativan razvoj was officially opened and fully operational at a temporary location. The school program followed that of the Croatian Ministry of Education but was boosted with the support of a range of academics and educationalists with an interest in alternative approaches to teaching and learning. 
By the year 2000, the first turn of soil and the laying of bricks began the construction of a purpose built school in Šestine, set on the outskirts of Zagreb in a valley surrounded by green nature. It took two years to build and had become the first school in the history of Croatia to be established and built by an individual, independent of the state, church or local government.
Expansion soon followed in the opening of the Secondary School named Privatna gimnazija Dr. Časl. By having students in the Primary School complete their studies up to Grade 8, the Gimnazija opened its doors to them and others who wished to continue their education under the same educational philosophy and in the same facility. In the same year, a Kindergarten at Kreativan razvoj was also opened.
In times of progress and Croatia's entry into the EU, our purpose built facility opened its doors to the international market by establishing the British International School of Zagreb. Strict accreditations processes had to be adhered too and BISZ was opened in 2013 to Primary Students and subsequently to Secondary students one year later.
With the launch of the Secondary School in September 2014, the British International School of Zagreb entered the next exciting period of its development and growth. Over the next 5 years we aim to continue to establishing the school as one of the premier international schools in Croatia. We aim to become a world-class school in order to provide internationally recognised external validation of our educational standards and curriculum so that our students are able to access higher education around the globe.
In addition, BISZ recognises the advantages of offering an internationally respected curriculum that will allow international students a smooth transition when continuing studies at other international schools, should circumstances dictate a need to transfer from Croatia.
And finally, seeing the need for international students whishing to move across from home, BISZ has opened a new Boarding school on the very premisis of where the school is. Students aged from 13 to 19 will be able to learn and live on campus, a real preparation to international university life that waits.
Mission Statement, school ethos and vision
Mission Statement
The British International School of Zagreb is committed to providing a supportive learning environment in which independence, self-confidence and resilience is encouraged and creativity and co-operation are nurtured. Our international curriculum, which is delivered in English, aims to encourage our students to strive for excellence and provide them with the necessary skills and zest for learning to become global citizens of an ever-changing world.
School Ethos
The British International School of Zagreb expects and encourages high standards from its students on both academic and personal levels. We recognise that a mixture of self-motivation and teamwork skills will be required by active citizens and leaders of tomorrow. Our modern international curriculum is therefore designed to encourage students to investigate, think critically and then share and apply the knowledge and skills they acquire in a range of situations including examinations and when working with others.
The positive and caring environment we aim to provide helps to ensure that all students at BISZ feel safe to take intellectual and creative risks, develop their emotional intelligence and resilience and gain a range of learning strategies. We value the importance of a healthy lifestyle including the provision of a balanced diet and the opportunity to take part in challenging physical activities whilst keeping ourselves and others safe. We are proud to be an international school where we can all learn from one another in an atmosphere of equality and tolerance enriched by the diverse backgrounds and experiences of our staff and students.
We are pleased to be operating in the vibrant capital city of a beautiful country with a rich and proud history. We believe that our school has a key role to play in the international community of Zagreb, creating links with the cultural, sporting and artistic organisations of Croatia, whilst at the same time fostering respect and understanding between students of different nationalities and backgrounds.
Vision
The British International School of Zagreb was established in September 2013 as a logical continuation of the mission and vision of the founder's dedication to young people's education and in response to Croatia's accession to the EU. The founder`s vision was one of a learning community where international students learn about the world in an atmosphere of co-operation and open-mindedness, a place where they can discover the most fundamental principle of international education in that our similarities to one another outweigh our differences.
Why private education?
We live in an age where the world is more dynamic than ever. People are constantly moving and travelling for personal or business purposes where adjustments to life need to be made. Children, who are the essence of a family, require a proper education which prepares them for the future. So,why private education? Nowadays, many families opt for international private education and spend five to ten times more than the cost of a degree. Why is this so?
Certain factors differentiate public to private schools. Public schools are government funded and can be limited in where to spend their finances. In contrast, private schools are sourced by private tuition and such schools are rarely influenced by external factors such as local politics. Therefore the leadership team can pinpoint where and what to spend their money on. Private schools can consider the best ways to reinvest into the school whether it is in technology, the buildings, teacher seminars and upgrades, and so on.
Private schools are free to set their own vision, their own ethos and values. They can pick and choose programmes, are flexible and not regimented as is often seen in public schools where they have to fit norms and attain levelled standards. Private schools, and in particular international private schools, offer a global focus which reverberates around its own mix of multicultural classrooms, where a set standard is met, where programmes can be individualised to certain groups or individuals based on needs and curriculum.
Teacher/student relationships vary according to class time and size. Private schools often have fewer students in their classes (8 – 15) in comparison to government schools that often reach over 30 students per class. This lower number is beneficial in that teachers have more 'one on one' time with students, working closely with their pupils, identifying specific needs and reaching pre-established targets, they are able to assess students more often and set future objectives.
International schools often cater for certain clientele who travel or work abroad, work in diplomacy or are important figures in the community. This is a reflection of the students in the classroom who may also follow in the footsteps of their parents and work in an overseas country, or will need to speak several languages and become internationally minded. Therefore, preparing your child for the challenges of life should begin from an early upbringing. Healthy living, studying foreign languages, resiliency, showing respect for self and others, learning life, social and communicative skills and the many other factors in one`s childhood are paramount and private schools are geared towards a more cross-cultural curricular from as early as Kindergarten.
Why boarding?
Having your child enrol into our Boarding School is a stepping stone to learning about life. Students learn to get along with each other at BISZ because it is a community, there is a sense of oneness as you eat, study, live and socialise together. Boarders learn to be responsible for themselves; laying the key foundations for adulthood. They are taught life skills, responsibility and respect very quickly under the supervision of experienced boarding matrons and tutors. Our students make friends for life; lasting friendships are developed with peers from all over the world.
Without doubt, by attending our Boarding School students receive an exceptional academic and sporting education in a clean and caring environment. Safety is of the highest standard within our Boarding School and our boarding matrons really do support boarders 24/7. Zagreb is well connected making travel easy and flexible to all major world cities when students have to travel or if being visited. Our outstanding five star facilities, personnel, and unique tailor made educational programmes differentiate BISZ Boarding from others. We really do raise the benchmark in term of the entire boarding experience offered at BISZ, hoping that students will have positive long-lasting memories of their education at our school.